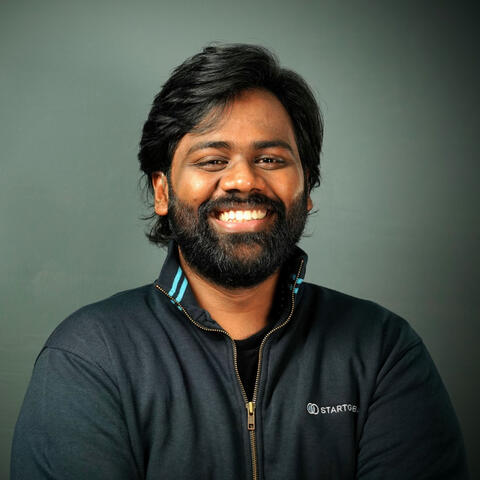 Sanjay Nediyara
Currently founder and CEO at StartGlobal helping businesses go Global. We are funded by some of the iconic investors in silicon valley including Twitter founder Biz Stone.

Pioneering truly internet companies, our larger vision is to build internet companies in the cloud where people can form companies and work from anywhere in the world.

We are currently serving businesses from 150+ countries across the world.
About
2010 — I lost about 80% of hearing.

2011 — Rejected for jobs because I can't get on client calls.

2012 — Got a job paying $120 a month to learn and do programming.

2015 — more learning, job, startup.

2016 — Job offer for $120,000.

2018 — Invited for a job at Facebook, rejected to continue with my startup.
did these along the way
Met the honourable President of India as invited for the Festival of Innovation 2017.

Forbes fellow.

Reach award winner by Eric Weihenmayer foundation in the US.

Invited by Google to attend their largest developer conference Google IO as their guest.

Reached over 2+ million people on StackOverflow. Top 4% in the world.

Draper University alum.

Wrote a Facebook app while learning which was used by thousands of users every month.

Developed and shipped over a dozen mobile apps.

Built a developer community from scratch to over 1000+ people working with Google.

Wrote a resource ebook to help people get started on Android which is read by thousands of people every month in 42 countries.
Press & Contact
---